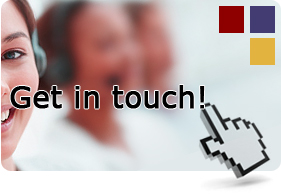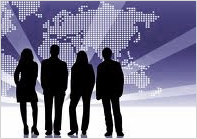 We 'Jain Enterprises' are pleased to introduce ourselves as one of the emerging companies engaged in manufacturing state-of-the-art, eco-friendly gas tandoors. Incorporated in 2003, we have been growing steadily in stature with our range of superior quality domestic and commercial gas tandoors which have been installed in many a home, restaurants and hotels. Our company manufactures the range of metallic gas tandoors in various models under the name of 'REAL'.
At our premises, we are constantly guided by a desire to excel in all our endeavors.

Through constant R & D and adoption of the latest technology, we have successfully managed to reduce the worries of pre-heating and constant heating demands. With a streamlined production process and by keeping abreast with the emerging trends and styles, we have successfully managed to create gas tandoors that suit the requirements of a modernized kitchen. Besides, we have a team of highly dedicated and experienced staff, which further ensures that the quality of our tandoor range meets the international standards.

The motive is to fulfill the exact demand of our customers and provide them the best quality gas tandoors at highly reasonable rates.

"We can assure you the best cooked food with added taste and appetizing look."
The tandoors manufactured, supplied and exported by us are famous for superior quality and consistent performance. There are many special features of our Gas Tandoors that makes them distinct and most trustworthy products in the market, such as:

Stylish designs and easy maintenance.
Can be used for making a host of veg. & non veg. cuisine.
Eco friendly, smoke free, hygienic and without smell of charcoal.
Suitable for domestic and commercial purposes.
Controlled heat retains natural taste and nutrients.
Instantly operative and low gas consumption. Save fuel; initial warming in only 10 minutes & running cost approximately 40% less than traditional tandoor.
Other Products
Vegetable Cutting Machine
S.S. Potato Peeling Machine
Wet Grinder Dal (Pithi)
S.S. Heavy Duty Mixi
S.S. Dry Masala Grinder Diesel/Kerosene Bhatti
Chapati Plate with Puffer
LPG Garden Heater (Tower)
Non-Electric Idli Steamer
Electric Idli Steamer
Chapati Warmer
Rice Warmer
Mincer
Milk Boiler
Insect/Fly Killer
Food Warmer Baine Marie Electric
Food Warmer/Baine Marie Electric cum Kero/LPG
Electric Table Food Warmer-with S.S. Rectangular Vessels.
Product Range
JAIN ENTERPRISES
24, Old Ropar Road, Samadhi Gate, Manimajra, Chandigarh - 160101, India
Phone :91-172-5068696/5068796
Fax :91-172-2730369
Key Personnel
Mr. Pushpinder Kumar Jain (Proprietor)
Mobile :+919316001710, +919316030300
Mr. Ankit Jain
Mobile :+919316030300